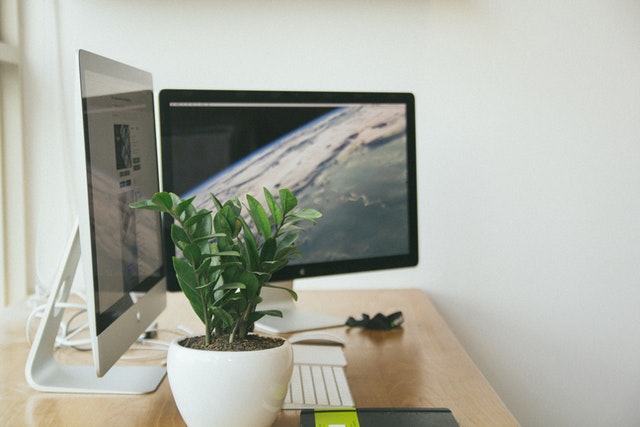 With the increase of businesses shifting to remote working. Many people have found the need to reorganize into creating a suitable work-from-home space that is both functional and enjoyable. One of them will be to get your work desk set up just the way you want it. You will find that it can make your day-to-day work periods more enjoyable and productive. Here are a few low-cost activities you can do to create the ideal work desk setup at home.
Get Some Personalized Stationery for Your Office
One of the first things you should do to give your home office a unique feel is to get yourself some printed stationery. For instance, If you are running a personal business at home, this will be the perfect way to create personalized notes that you can include in the orders that you ship to your customers. A note that is printed on hand on unique stationery will give your business a personal feel. This goes a long way and your customers appreciate it.
You should also note that a whole ream of personalized stationery just looks good on top of your desk. It gives a classic, traditional flavor to the setting that brings things up a notch. Just imagine the thought of being able to write on stationery that is embossed with your personal logo.
Make Sure to Use the Best PC
The PC or laptop that you use should be of good quality. This is one area where you should have the best quality setup. It will be up to you to do all that you can to make sure that all of your tech is up to date. It will also help to push productivity to a new level. This will help to increase your total level of profits.
Make Sure Your WiFi Connection is Ideal
The next major element that you will need to make sure of in your new home office is that your WiFi connection is the best you can get. You can get in touch with a local service in your area in order to negotiate rates for high speed WiFi for your office.
Take Time to Personalize Your Home Office
There is no reason why you should have to work in the same kind of dull and drab area that you are used to at your old office. This is your office, your home, and your rules. You can furnish your new home office in any way that you wish. You can start by adding in a comfy chair to sit in. You can then adapt the work desk setup that makes you feel good.
Your next major concern should be with the office itself. You have very likely located it within a spare bedroom or storage area in your home. You can add some green leafy house plants to give it a more lived in feel. A few art prints or photos on the wall will add a fresh and personal ambiance.
Make Sure Your Lighting Arrangement is Optimal
The next detail to take care of will be the lighting in your office. You are very likely still using the same old bright white light bulbs that prevail in the rest of your home. Now is a good time to switch them out with new bulbs that are far more energy efficient.
You can go to the store to get a new set of bulbs that carry the Energy Star logo. These are bulbs that will last longer while also saving a lot of money.
It's Time to Get Your Dream Desk
There is no time like the present for you to get started on making up your ideal dream desk. This is the area where you will be doing the best part of your work on a day to day basis. For this reason, it needs to be set up in good order. Every item that sits on your desk should help to keep you motivated. Your desk can be the key to your lasting success.
Apart from this, if you are interested to know more about Office Chair Wheels then visit our HOME APPLIANCES category