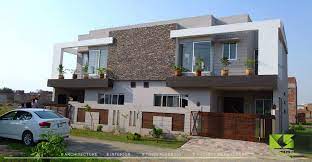 There are many exciting and appropriate ways to decorate your home. Turning a house into a home is crucial when decorating. When done in a judicious manner, it's also a great way to add a considerable amount of resale value to your home. First, you will need to figure out your decor style.
It's Crucial to Determine Your Decor Style
The very first element of modern home design will be the adoption of a consistent style throughout your entire property. Without this consistency, you will arrive at a mishmash of styles that add up to a major eyesore. It will be up to you to do all that you can to create a style that flows in a clear and logical fashion through every room of your home.
Start thinking of ideas on how you want your house to feel. How old is the home itself? What style do the other homes on your block exemplify? This means finding a look that blends in with and compliments the neighborhood.
Take a Quiz to Determine Your Favorite Style
Not every homeowner is instantly aware of the ultimate style that they prefer. You may have a number of preferences that don't really add up to an overall vision of what you want. This is nothing to be upset about. The best way for you to determine what you really want will be to take a handy quiz on the internet.
There are plenty of quizzes on the web with titles like "What is Your Home Decor Style?" Choose one that appeals to you and take a couple of minutes to fill it out. If you agree with the results, you may have just figured out your style. If you disagree, you now know more about what you don't like.
Taking an online quiz can help to clarify what your needs, expectations, and preferences are with regard to your home decor style. The more you learn what your style is, the easier it will be to find things that appeal to you. This will give your research a practical edge that will very soon come in handy.
Get Up to Speed on Decor Trends
There are plenty of interior design trends, both old and new, that you can take notice of in order to finalize your home decor style. It's a good idea for you to take notice of these trends so that you can adopt the best of them. This doesn't mean that you will be forced to choose only the best of any one particular home decor trend or style.
On the contrary, knowing what to take from all of the new trends can lead to a blend that results in a true decor masterpiece. For example, if you prefer an ultra-modern style, you can take notice of several different trends at once. You can then blend them together to create a new style that defines your property.
Your Decor Style Should Be a Practical Matter
One very important factor to keep in mind is that your decor style should match the physical demands of your property. This means that you shouldn't try to graft an ultra-modern style onto a 19th-century farmhouse. The decor that you choose for your home should complement the property, not fight against it.
You also need to recognize that your budget may not be limitless. If this is the case, you're going to have to make some tough decisions. There isn't much point in trying to redefine your decor from the ground up if the money that will be needed to do so isn't there.
Your Decor Style Can Raise The Resale Value
The main thing to keep in mind is that the decor style that you choose for your home needs to lead to a positive effect. Your style should be one that makes you happy. If you play your cards right, you will increase your level of personal comfort as well as your resale value.
Apart from this, if you are interested to know more about Decorative Vases  then visit our DECORATION category