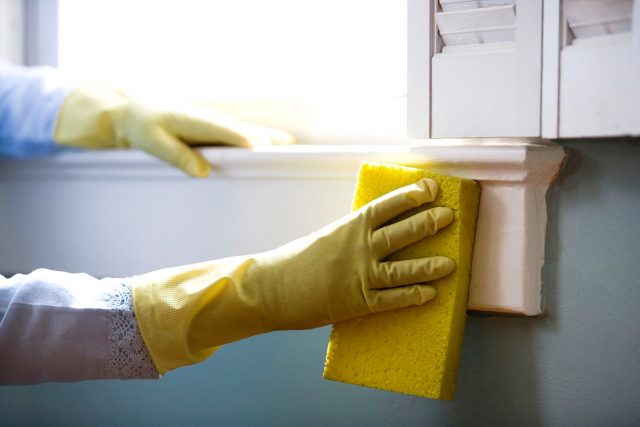 Don't yu have an idea about multiple cleaning services available in the market? Not sure what a deep clean entails? No worries! We are here to help. First, let's begin with a simple understanding; a deep clean is an in-depth cleaning of your living space. This is in contrast to general cleaning or surface clean, which you might do daily or weekly to keep things tidy. A deep clean is usually required when preparing a home for new tenants, post-renovation, or spring cleaning.
So what does this thorough clean involve? A lot! It is much more than clearing up or surface cleaning. Let's spare a few moments and give this information a quick read to know more about its deep cleaning and what does it contains:
Included Tasks of a Home Deep Cleaning Service
The following are the tasks which are included under in depth cleaning:
Removing All furniture and Cleaning Underneath
This is usually the first step in a deep clean. All furniture must be moved so that cleaners can access all areas of the floor and cleaning can begin. Once the furniture is moved, they vacuum and mop the areas underneath. So, there is not even a single chance of missing any area or space.
Dusting of all Surfaces
In Atlanta, we are particularly prone to dust because of the pollen in the air. Dusting is an essential part of a deep clean to remove all the build-up from surfaces. The best Deep Cleaning Company in Atlanta has top-class cleaners who know deep down how vital dusting is, from the high areas like ceiling fans and light fixtures to the low areas like baseboards.
Cleaning Walls and Ceilings
These areas are often overlooked in daily cleaning but can really benefit from a deep clean. Cleaners take a cloth piece and clear the walls and ceilings to remove any dirt, or dust particles and or cobwebs. Plus, this is an excellent opportunity to touch up any marks or stains.
Cleaning Windows
To get a truly deep clean, all windows must be cleaned inside and out. This usually involves removing window screens, and the windows' sides, sills, and ledges will be dusted and wiped down. The professionals will then clean the glass itself.
Cleaning Appliances
In a deep cleaning, an added focus is placed on cleaning all appliances. This includes the stove, oven, refrigerator, microwave, and dishwasher. Cleaners clean the inside and outside of these appliances, removing any built-up dirt, grease, or food.
Bathroom Cleaning
A deep clean is not complete without cleaning the bathrooms from top to bottom. This includes cleaning the toilets, sinks, showers, tubs, and tile. All fixtures and surfaces will be wiped down and disinfected. Plus, they leave the bathroom smelling fresh and clean.
Floor Cleaning
A deep cleaning always includes a thorough cleaning of all floors. This means sweeping, vacuuming, and mopping all floors. Plus, you can also order cleaning of carpets. Carpet cleaning is usually an additional service but is worth it for a truly deep clean.
Outside Area Cleaning
In some cases, a deep cleaning may also include cleaning outside the home. This might include power washing the driveway or cleaning the gutters. However, this is not always included in a deep clean and depends on the company you hire or your customized plan.
Why is a Home Deep Clean Important?
A home deep clean is important for many reasons:
To Remove Allergens: A deep clean removes all the dirt, dust, and pollen that have built up over time. This is important for people who suffer from allergies or asthma.
For Sanitation Reasons: This type of cleaning also disinfects all surfaces in the home. This is important for preventing the spread of illness and disease.
To Remove Stains and Marks: A deep clean is also an excellent opportunity to remove any stains or marks from walls, ceilings, and floors.
To Prolong the Life of Your Home: With thorough cleaning you can also help to prolong the life of your home. By removing all the dirt and grime, you are preventing it from causing damage to your home.
Wrapping Up!
Now that you know all about what a home deep cleaning consists of, it's time to start your own home deep clean! Hiring a professional deep cleaning company is the best way to ensure your home is clean from top to bottom. Plus, they can customize a plan to fit your specific needs. So, no more putting it off; it's time for a deep clean!
Apart from this, if you are interested to know more about Historic Home Renovation then visit our HOME APPLIANCES category