At some point or the other, we all have been intrigued by specific designs and textures that tile manufacturers showcase in their showrooms. Bluestone tiles were surely one of them.
If so, you might be aware of Bluestone's rich creative culture. One of the most often used materials for finishing flooring and walling surfaces is Bluestone, which is valued for its sturdiness, adaptability, and appealing appearance.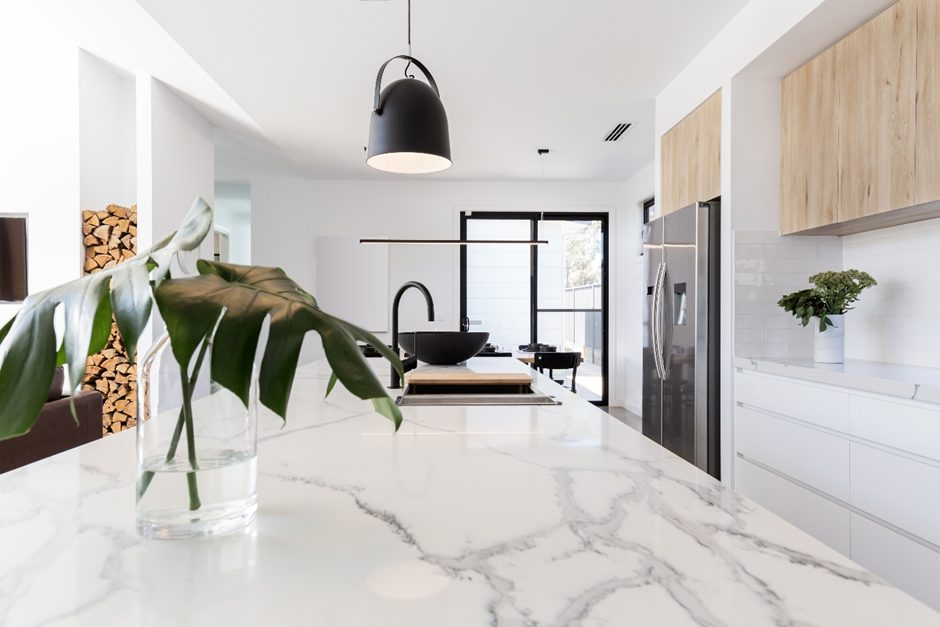 This article will provide a brief walkthrough of the tile and specific surprising facts about Bluestone tiles.
What is Bluestone?
The phrase "bluestone" is not truly a term used in geology, and the stone does not fit into any one type, such as igneous or metamorphic. Australian Bluestone, a kind of basalt, is distinguished by its blue-grey colour undertones. The naturally occurring cat's paws are one of Bluestone's distinguishing features.
When the stone formed millions of years ago, gas extrusions caused these marks to develop. Most bluestone tile orders should have 15-25 percent of their batch with the cats' paws prominent, softly breaking up the blue-grey colour scheme.
Additionally typical are brown rust tones in Bluestone. This colour pigmentation develops throughout the ground's natural material's creation. Despite seeming rusty, this doesn't leave rust streaks.
Small, shallow holes around the size of a fingernail that give Bluestone basalt tiles a beautiful texture are one type of natural flaw. The integrity of the stone tile is unaffected by these flaws, which are rare in high-quality Bluestone.
Surprising Facts About Bluestone Tiles-
Formation:
Bluestones are basalt, a fine-grained volcanic rock that ranges in colour from grey to black and is created when lava cools quickly on the surface of the earth. Bluestone tiles are cut from a large rock and finished in one of the methods listed.
This stone has a superbly sturdy, scratch- and slip-resistant surface. Perfect for all indoor, outdoor, business, and residential usage.
Availability:
Honed, polished, flamed, and sandblasted bluestone tiles are some of the available finishes.
Usage:
Because of its appealing polish, Bluestoneis a famous stone for usage in both indoor and outdoor settings. The blue-gray color tones may complement both modern and classic building types. It's also not a controversial material and may blend in with other popular finishes like concrete and wood.
Due to its high toughness, Bluestone is utilized in many different settings, including paths, pool decks, steps, and bathroom floors. The stone has a larger breaking load limit than other materials like concrete and can endure temperature changes.
Textures:
Another benefit is the wide range of shapes, sizes, and surface textures that Bluestone tilesoffer. From tiny squares to enormous rectangles, tiles are available in various sizes. For extra interest, you may build a modular design; alternatively, you can go for a more natural appearance by using crazy paving and organic steppers.
Another common type that works well for driveway and walkway applications is bluestone cobbles. Additionally, Bluestone may be utilized as pool coping or stair treads due to the variety of edge alternatives available, such as bullnose, square, and rebated square edges.
So, what are the Benefits of Using Bluestone Tiles?
Well, these stones are extremely durable and versatile at the same time. Therefore, you can create an extremely beautiful look with it. Apart from that, these are very easy to maintain and aesthetics.
Small-scale quarrying helped to create a thriving industry while transforming a geologic residue into a usable commodity Quarriers, masons, and architects devised novel methods to employ this ancient stone throughout time. Customers have flocked to it continuously, keeping the market thriving and enabling the cycle to continue. Bluestone's unassuming adaptability serves as a reminder that often, the most basic concepts are the most resilient.
Apart from this, if you are interested to know more about Safely Transport Fragile then visit our EXTERIOR category