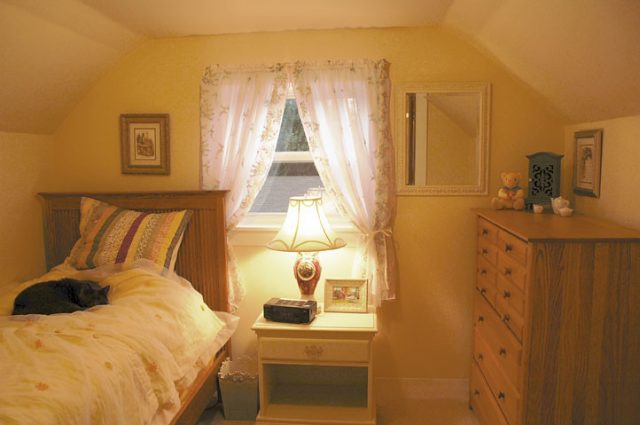 Are you ready to up your home game? Maybe it's time to ditch those dated light fixtures, add a serious dose of wow factor with a high-end renovation, or introduce some new space that makes life easier.
If you're tired of looking at the same walls every day and itching for an upgrade, these home renovation ideas will lift your property from cool to camera-worthy in no time.
From adding a fireplace to building an outdoor kitchen, there are so many ways to make your home even more fabulous than it is now. If you can picture what you want your house to look like and have good communication skills with the people living in the house, then you are all set for this exciting project!
6 Mind-blowing Home Renovation Ideas
Here are 6 mind blowing home renovation ideas for your house, let's have a look:
1. Install A Fireplace
You can never go wrong with bringing a fireplace into your home. The fireplace is a classic decor item that will make any room feel cozier and inviting. Consider renovating your existing fireplace if you wish to give it a new appearance. You can renovate your fireplace in various ways to match your existing decor and make it a focal point in any room of your house.
Fireplace renovations vary from simply repainting the fireplace to installing custom features designed to match your existing style. When considering the addition of a fireplace to your house, make sure that the fireplace you select matches your style as well as your budget.
You can renovate an existing fireplace or build a new fireplace. If you're renovating an existing fireplace, you can repaint it, replace the fireplace mantel, and install new fireplace glass to modernize it.
You can choose from a wide array of fireplace designs when building a new fireplace. Such as a traditional brick fireplace, a modern fireplace, or something completely custom.
Before starting fireplace renovations, have a gas safety certificate for your property. During this procedure, we will ensure that there are no faults or leaks in your gas connection. Contact your gas safety register and schedule a visit to your property.
2. Add An Outdoor Kitchen
If you're ready to upgrade your backyard and increase your living space simultaneously, consider adding an outdoor kitchen. An investment in this type of equipment can be extremely beneficial if you host outdoor parties or dinners.
Outdoor kitchens can be as simple or extravagant as you want them to be, from basic countertops and stoves to full-blown bar areas and grills. And if you have the room, an outdoor kitchen can make your indoor space feel even more spacious.
Outdoor kitchens are a great investment that can make hosting outside even more enjoyable. How elaborate your outdoor kitchen should be depending on your budget. Various materials, including stainless steel, wood, and stone, can be selected to make your glass a unique piece of art.
If you're looking for an easy upgrade to make your outdoor space more enjoyable, an outdoor kitchen is a great choice.
3. Take Your Home To The Next Level With A High-End Renovation
A high-end renovation can seriously impact your home and be the perfect way to upgrade your space. Depending on your renovation project, a high-end renovation could cost as much as a brand-new home. Many renovation projects are considered high-end. Here are a few examples:
● Add a Pool or Hot Tub. A high-end pool or hot tub is the best option if you're looking to add one to your home. You can keep it as simple or as fancy as you like.
● Renovate Your Kitchen. If you're renovating your kitchen, you can choose a high-end option. Several options are available, including elaborate appliances, unique finishes, designs, and custom cabinets.
● Build a Deck or Patio. If you're building a deck or patio, you can choose a high-end option with unique designs, expensive materials, and custom design features.
4. Update Your Bathrooms
If your old-fashioned bathroom is holding your home back from being the best it can be, you can renovate it to give it a much-needed upgrade. It's entirely up to you how extravagant or simple you wish to make your current bathrooms. To update your bathroom, try these ideas:
● Replace Your Shower. If you're ready to replace your shower, you have many options regarding materials, styles, and designs. You can choose a simple tile shower or a high-end option with unique designs and materials.
● Replace Your Tub. If you're ready to replace your tub, you have lots of options to choose from, including a brand-new tub, a tub that's been re-finished, or a tub that's been transformed into a shower.
● Replace Your Sinks, Cabinets, and Floors. If you're ready to replace your sinks, cabinets, and floors, you can do a full bathroom renovation or do smaller projects to update your space.
5. Add Storage With Built-In Storage
This one is a no-brainer, but it's a renovation that can seriously increase your home's storage capacity. You can do so with built-in storage units if you want to add storage to your basement, attic, or closets.
You can find built-in storage in all sorts of materials, designs, and styles, so it's easy to find one that matches your existing decor and works well in your space. If you're ready to add built-in storage, here are a few ways you can do so:
● Add Built-In Cabinets. If you're ready to add built-in cabinets, you have many options, including cabinet styles, materials, and sizes. Cabinets can be installed in the kitchen, the bathroom, the closets, or other home parts where you want them.
● Add Built-In Bookshelves. If you're ready to add built-in bookshelves, you have many options, including bookshelf styles and materials. In the living room, bedroom, or other areas of your house, you can add built-in bookshelves for extra storage.
● Add Built-In Storage To Your Garage. If you're ready to add built-in storage to your garage, you have many options, including storage units and cabinets. You can add built-in storage to your garage to make it easier to organize tools and items.
6. Enhance Your Home's Natural Light
By far, natural light is the most efficient light source. Your home will be filled with more natural light if you add skylights, roof windows, or larger windows. Roof replacement is an option if you want skylights added to your home.
You can also add roof windows on a lower budget. For bigger windows, you can often just replace your existing windows.
You can also add interior shades to your windows to control how much sunlight you let in. For example, you can add exterior shades during summer, so your house stays cool. Light fixtures can also help increase your home's natural light.
If you want to brighten up your home with natural light, here are a few renovations you can do: –
● Add Skylights. Your house can benefit from skylights in terms of natural light. Installing skylights is simple and easy.
● Add Windows. If you're ready to add bigger windows to your home, you can do so by replacing your current windows. This can be a big renovation project.
● Add Interior Shades. If you're ready to add interior shades to your windows, you can do so with various shades. Visit your local interior designers or search on Google to see the latest trend of shades.
Conclusion
In conclusion, there are endless ideas for a mind-blowing home renovation in 2022. Since each home is unique, some renovations may not be feasible for everyone.
No matter how big or small your home is or how many rooms you want to update, the possibilities are virtually endless. You should start on your renovation plan now to know how far you can take it in two years. We have listed several ideas you can look up and decide which suits your home best.