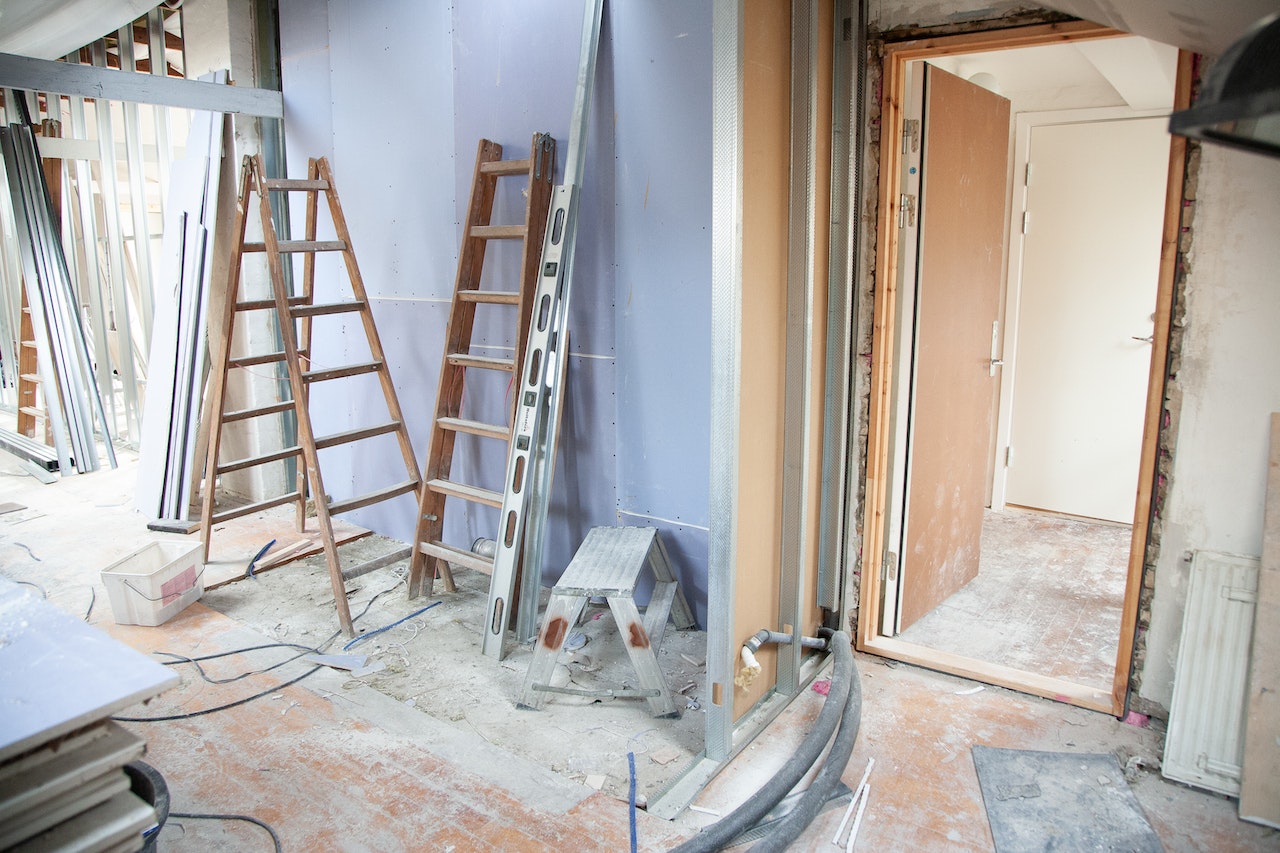 Remodeling your home can be a daunting but rewarding task. Before starting any home renovation, it is essential to do your research and develop a plan. This will help you track progress, stay on budget, and avoid costly surprises. Consider these factors before starting a project.
1. Hire a Reputable Contractor
A home renovation is a big investment of time and money, so research is important before hiring a contractor. A good contractor can manage the construction process and ensure they do the project to your satisfaction. Source comparative quotes from different contractors, and feel free to ask for references.
Once you've found a contractor you're comfortable with, be sure to get everything in writing, including a detailed schedule of work and a list of materials you will use. By taking these precautions, you can be sure that your home renovation will go smoothly and result in the beautiful home of your dreams.
2. Get Proper Permits
Before beginning any work, ensure you have the necessary permits. This will help to avoid any legal issues down the road. Depending on your project's nature, you may need a building, plumbing, or electrical permit. Pulling the correct permits ensures that your work will be up to code and meets all the necessary safety requirements.
3. Choose Quality Materials
Construction materials are an important factor to consider during a home renovation. After all, the quality of your materials will determine the durability of the renovation and how well it withstands wear and tear. When choosing materials, always opt for quality over quantity.
Spending a little extra on high-quality materials will save you money in the long run, as you won't have to replace them as often. Furthermore, make sure to do your research and select materials that are appropriate for your specific renovation project.
4. Set a Realistic Budget
Overspending on a home renovation can quickly become a financial burden. Before you get down to the renovation activity, plan how much you will spend. It's also important to remember that unexpected costs always come up, so leave room for unexpected costs in your budget. With careful planning, you can renovate your home without breaking the bank.
5. Make a Plan
Planning helps to track the project activities and ensure that all phases are completed successfully. If you fail to plan, you may get overwhelmed by the project's scope and make costly mistakes.
Start by creating a budget and timeline for the project. Then, make a list of all the tasks that need to be completed, along with who will be responsible for each. A detailed plan will help ensure that your home renovation goes smoothly from start to finish.
6. Stay Organized
A home renovation can quickly become overwhelming if you're not organized, no matter how big or small. Not only will it make the process more streamlined and less stressful, but it will also help to avoid unexpected delays and cost overruns. Keep track of all materials, orders, and correspondence in one central location.
For example, you can search online for tarps for sale to keep your materials safe. You can ensure a smooth and successful renovation by taking the time to get organized before starting your project.
7. Be Prepared for Surprises
No matter how much you plan, you are always going to be surprised when you undertake a home renovation. Always be prepared for the unexpected to stay on schedule and budget. Create a contingency fund to cover any unforeseen costs. You should also set aside some time in your schedule for unexpected delays.
8. Keep the Lines of Communication Open
Maintain open communication with your contractor throughout the project. This will help to avoid any misunderstandings or miscommunication that could delay the project or cause additional problems.
9. Take Your Time
The time spent during a home's renovation is a key consideration. Rushing through the process can lead to subpar results and increased stress levels. Instead, take your time to plan out every detail in advance. This will give you a better idea of what to expect and help you avoid making last-minute changes that could cost more money. In addition, taking your time will also allow you to find the best deals on materials and labor.
10. Be Flexible
Be prepared to make changes along the way, as your needs or tastes may change during the project. Don't be afraid to make adjustments as necessary – after all, it's your home. If you can stay flexible and adaptable, it will go a long way toward making the process less stressful.
Conclusion
While renovating your home can be a daunting and expensive task, there are ways to save money and get the results you want. By planning and being prepared for the worst, you can minimize the stress that comes with renovation projects and still come out on top. With a little preparation, your home renovation will be a success.
Apart from this, if you are interested to know more about Historic Home Renovation then visit our HOME APPLIANCES category