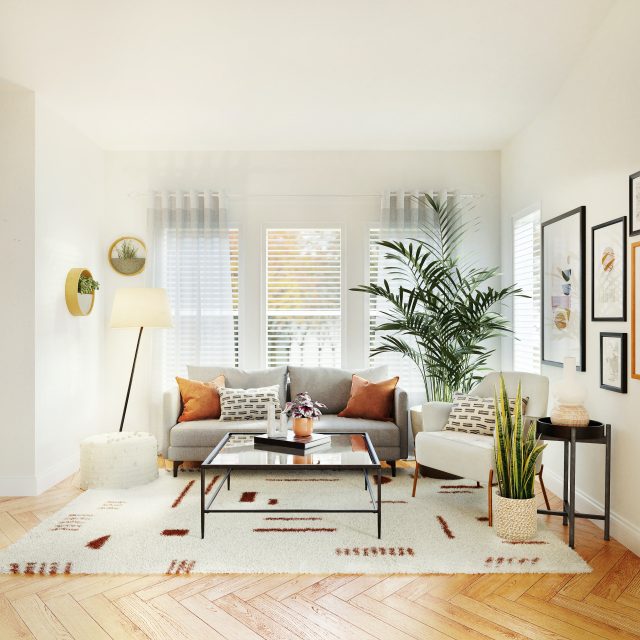 Lighting is the secret weapon to bring your interior design to life and make it look stunning or make your amazingly done décor look shabby. Thoughtfully done lighting helps you create an ambiance and does justice to the design. According to the lighting experts at easefix, you can alleviate the ambiance of even the most minor portions of your room by choosing the right type of lighting tools and colors. The living room, where you spend most of your at-home time, needs your attention in that case. Here is why you need to be extra careful about the lighting of your room:
Making the Room Spacious:
We cannot deny the fact that brighter spaces look spacious. Good lighting can alter the overall look of your space entirely. Even if your living room is small or you painted the walls dark, choosing the right lighting can help make your place look bigger than it actually is. Just as the daylight brightens up your space and brings in all the happy vibes associated with it, you can use lights to get the same feel even at night.
Accentuating the Features of the Room:
We all have a favorite feature or spot in our living room. Maybe it's a cozy corner nearby the window or the place under the stairs that is dark, and you want to accentuate it. Lighting helps you light up the most adored spots and make the highlight of the room. Moreover, if you have any favorite wall hangs, such as a painting or a décor piece, you can use a downlight to enjoy its beauty in its entirety and make it a visual delight for your living room.
A Great Way to Decorate Your Living Room:
If you are looking for a way to decorate your living room while staying on budget and bringing a hint of modernity to your interior, lights are a great way to do it. Plenty of affordable options are available to transform your living room into a lavish-looking space. Wall lamps, floor lamps, table lamps, hanging lights, chandeliers, downlights, etc. there are so many ways for you to make the most of lights and make the place your heaven, filled with warmth and happiness, surrounded by your loved ones.
Lighting Does Have a Significant Impact on the Mood:
Have you ever wondered why candlelight dinners are so romanticized? It's the dim, warm hues that set the mood! Lighting does have a significant impact on everyone's mood. For example, if you want to play games or supervisor your kids while they do homework in the living room, you will prefer bright light.
Likewise, if you want to enjoy a date night at home, watch a movie, or set a lighter mood for the evening by just sitting and relaxing, you will prefer dim lights for your living room. Kudos to the variety of lights available these days; you can enjoy having both brighter and lighter ones.
The Bottom Line:
To get the lights installed in perfect spots and make your room look like million bucks, it is recommended that you hire a light designer to do it the right way!