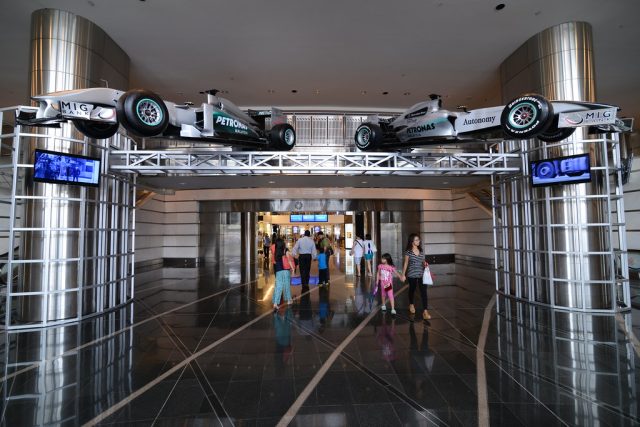 We always want our homes to look their best and our spaces to be recognised as our own. When you set off to study abroad, your student room becomes your new home for the duration of your study period, and it's pretty common for you to want to tailor it precisely to your preferences, and turn it into your own sanctuary, a mini-version of your home away from home. It is no secret, however, that being an international student is not cheap and there might not be room in your budget for decorations and knickknacks, worry not, though, this is where you learn how to adequately decorate your student room on a budget!
1. Bring A Piece of Home
Homesickness is often a thing international students struggle with, this is why making their rooms feel as homely as possible is essential. Find the thing that reminds you most of home and bring it along with you, whether it's a photo, a stuffed animal, a lamp, or a candle, anything that makes your student room feel like home is a welcome addition! You can also get your bedding from back home or a similar one for a sense of familiarity, the same applies to pillows, or maybe even your comfort blanket! All of these things would definitely be affordable and within budget, specifically if you already have them at home and are just bringing them along with you.
2. Green up Your Room!
Plants are some of the easiest and cheapest decorations to acquire. Not only do they liven up your room, but you get a tiny green pet to take care of in the process. You can head to the nearest plant nursery, flower shop, or even a secondhand store to pick out your favourites at budget-friendly prices. If you're not good at remembering to water your plants, you can get low-maintenance plants like spider plants, cacti, or aloe vera. You can also opt for getting fake plants, which will liven up your space just the same without the hassle of keeping them alive. Either way, green is a nice decorative touch!
3. Light up Your Space
The way you choose to add lighting to your room sets the vibe for the entire place. Some lighting options are fairy lights that you can hang in shapes on your walls or on your headboard. You can also get LED mood lights if you're a fan of having the lighting fit your overall mood, this also helps personalise your space more and make it feel like your own. Some unique and quirky lamps can also add a one-of-a-kind element to your living space. You can find those lamps at the thrift or secondhand store at extremely reasonable prices that will fit right into your budget!
4. Express Yourself on The Walls
A great way to make the place your own is to add your signature to it! Get creative and express yourself on the walls of your student room. If allowed, you can paint on the walls! Let your imagination loose and paint things that best represent you, things that would make your room feel like your own little sanctuary. If painting on the walls is not allowed, get creative and crafty and use washi tape! This gives you multiple options to choose from and it is removable afterwards for when you move out. Another option that livens up the walls could be tapestries! They come in all multiple shapes, colours, and sizes. Mirrors on your walls are also an option, along with pin or notice boards where you can put up important cards as well as flyers and deadline reminders. Those are all affordable options; you can get free paint samples from the hardware store as well as affordable tapes, and tapestries, mirrors, and boards can be bought secondhand from any nearby store!
5. The 3 Ps: Pictures, Prints, and Posters
If you're wondering what else to add to your wall, it's time to get acquainted with the 3 Ps! Pictures, prints, and posters are great additions to your wall. Not only do they fill up the place, but they also allow you to make your student room even more personalised. Put up pictures of your close friends, family, and pets and adorn them with fairy lights or green vines. Prints and posters of your favourite musicians, shows, or movies elevate your walls and brighten up the room, they also make your signature evidently obvious on the walls of your room. The 3 Ps are all rather affordable; you can bring use your student discount to print them at nearby printing stations or use the printing services at your university or your housing facility.
6. Tiny Mementoes Make Huge Differences
As you probably already guessed by now, thrift and secondhand stores are your friends when decorating your room on a budget! This is where you can find tiny mementoes and knickknacks that elevate your living space and take personalisation to a whole new level! Candles, tiny ornaments, throw pillows, and figurines are some ideas of small items that make big differences in your room.
7. Try DIYing it!
If you can't afford extra decorations in your room or want something that is considerably more budget-friendly, you can also do it yourself! Some things you can DIY include a personalised bookshelf, where you can keep your favourite books and comfort reads, a rug that you can paint yourself to match your taste as well as the furniture in your student room or let your creativity take the helm and make your own wallpaper with the most unusual colours and materials to really give your room a decorative edge!
These are a few of the things you can add to your student room to make it feel like your own personalised sanctuary. What are you waiting for? Draft your budget, head to the nearest store, let your creative side out of hiding, and start decorating your room to the best of your artistic abilities!