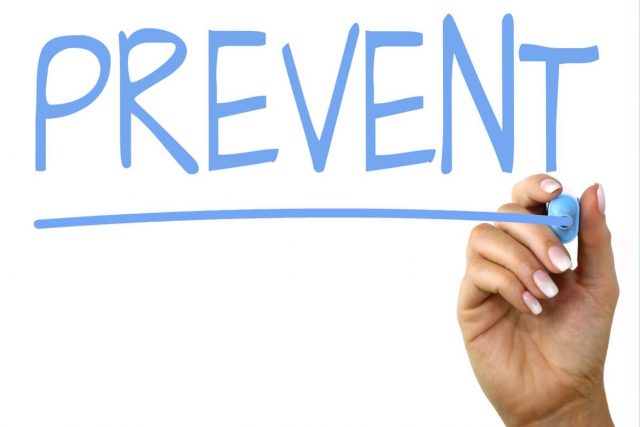 No doubt flood or water damage due to various issues can create havoc in your home, especially when you are living in a flood-prone area. According to a recent report, only floods cause billions of damage to USA homes yearly. Now, you very well imagine how dangerous it is to flood for the people. However, floods can come in many ways, starting from flash floods, hurricanes, storm surges, etc., which are pretty devastating.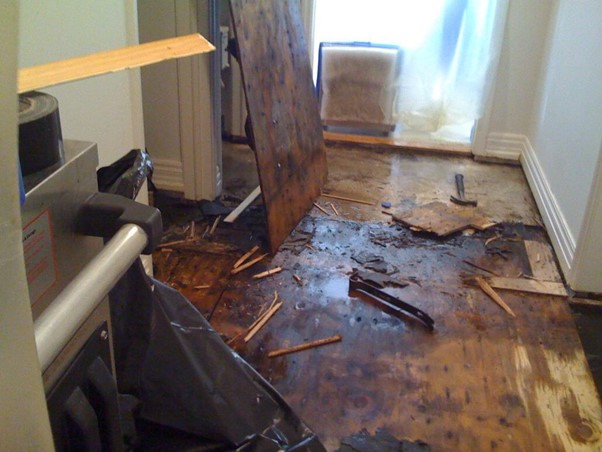 So, in short if you want to know the ways to minimize the damage done by flood read this blog till end. That means covering your home for flood insurance is the best idea so that you will get a claim for the damage. But many insurance companies don't cover flood damage insurance, so to get a clear idea, talk to your agent regarding this.
Let's get into that: –
Check your drainage system regularly.
Floods will undoubtedly damage both inside and outside areas of your home or business. However, in many homes damage is due to poorly maintained drainage systems. That means that if you don't clean or inspect your drainage system in a timely manner, clogs will form inside it, which do not allow water to pass through.
So, for the best result, clean your gutters regularly and also check them for any gaps or leaks, as they can direct water toward the foundation of the home. When the area in which you are living is facing heavy rain, it is very vital to direct precipitation away from your home.
This is another important way to minimize flood damage in your home. A sump pump is a very vital device that can help you to get out water from your home. These days sump pumps come in various sizes and shapes, and in order to buy the best one, you must consult a professional in flood restoration in Orange County.
They will help you to buy the best sump pump according to the volume of water your home can deal with. The best part of the sump pump is the backup battery so that it will work during a power outage. However, during a flood using generators or any other electrical system can be dangerous, but a system running on batteries is the best. Moreover, a sump pump running on the battery can easily remove more than 2,000 gallons of water per hour from home. Furthermore, after installing a sump pump in your home, make sure to regularly test it so that it will during the flood.
These days with the advancement of technology, there are a number of ways by which you can minimize the damage done by a flood. That means if you install smart water sensors in your home and basement, you will be notified through your phone that water is entering your home and what is the volume of water.
However, smart sensors are not only suitable for floods; instead, they will help you in alarming various leaks in your home. But ensure to install sensors at a low point and problem area and monitor them regularly. However, through these smart sensors you can get an alarm that water is entering your home so that you can act quickly.
Clean drains and ditches regularly.
Most people don't clean their yard from leaves and various other debris. Due to this reason, when the rain comes, they could flush inside the sewage drains and block the path of water. So, if you have a home in an area where there are a lot of trees, ensure to clean it regularly so that water can pass through.
Moreover, check nearby drains whether they are clean or not, and if there is any blockage, make sure to call a professional to remove that blockage.
Shut down the leading electricity
During the flash flood or after it, the house electricity system must be turned off as it can pose a high risk to people in the home. While turning off the main power, make sure to check whether you are not at risk of danger while turning off the electricity. Apart from that, also turn off breakers and fuses and ensure not to walk in flood water.
In addition to that, if the flood water is very close to your home electrical box, call the professional electrician as soon as possible.
Ensure to inspect the sewer backup
If your home sewer line is backing up, then it can indeed cause excess flooding in your home. However, some of the insurance companies don't cover this damage which will cost you a high amount which wholly depends upon the source of water.
So, to get rid of this issue, you must install a sewage backflow preventer in the main line of the sewer. Apart from that, ensure to call a professional sewer line person to inspect and clean the sewer line before installing the preventer.
The bottom line
These are some of the best ways by which you can prevent the damage done by flooding in your home. So, keep all the above things in mind if you are living in a flood-prone area. However, for more information, you can contact flood damage Orange County professionals as they are highly skilled and experienced and very well know some more methods to minimize flood damage.
But ensure only to hire the best and trustworthy company for the work. In addition to that, if flood water enters your home, call the flood restoration Orange County individuals as soon as possible in order to minimize the damage. For more information, you can visit the websites of these companies.
I hope through this post, all your doubts are clear, and you can save your home and possessions from flood water. Best of luck!